Love Song, Tuesday 11/13
Posted - November 11, 2012
1 Comment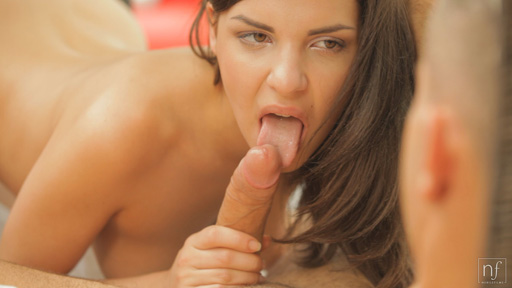 Slim and toned, Henessy is a little bit sassy and very, very beautiful. She really clicked with her male partner before we started filming Love Song, and the chemistry translated well to what we caught on camera.
I'm a big fan of this movie. Neither Henessy nor her man takes charge and dominates the whole scene. Instead, they share a mutually pleasurable moment between two lovers who are really into each other. The whole scene has a feel that really hits the erotically sensual tone we've been aiming for.
I'm interested in whether our members are digging these intimate scenes as much as I am. Do you love feeling like you're right in the bedroom with these couples? When you check out Love Song on Tuesday, November 13 be sure to leave a comment and let us know what you think!