Sunday Morning Rise, Sunday 11/11
Posted - November 9, 2012
No Comments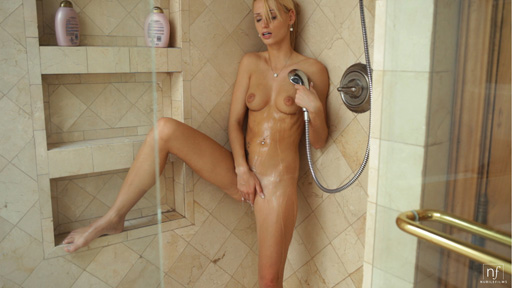 Taking a morning shower and masturbating beneath the hot spray is the best way I can think of to make a great start to the day - way better than a cup of coffee!
In 'Sunday Morning Rise,' our next upcoming erotic film, Erica Fontes takes advantage of the warm water and her talented fingers to bring herself to a swift orgasm that will energize her for the day to come. Watching Erica work that showerhead to pleasure herself while we were taping was so hot, and we captured some great footage.
If you're looking for some inspiration to make your own morning routine a little more exciting, this is the film for you! Be sure to check out Sunday Morning Rise when it is released on Sunday, November 11.