Show Me What You Like, Tuesday 10/30
Posted - October 28, 2012
No Comments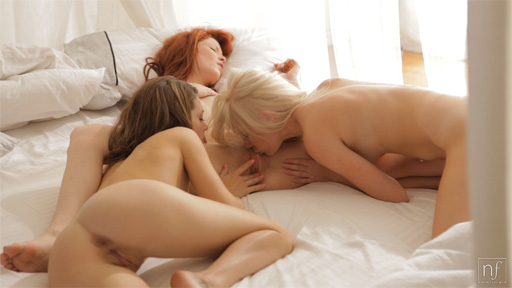 We know you love Elle Alexandra, and I'm sure that we'll never get tired of working with this easygoing gorgeous redhead. In our upcoming film, Elle finds herself in the middle of a passionate lesbian threesome with brunette beauty Kiera Winters and blonde goddess Elaina Rae.
While Elle often finds herself taking charge in her scenes, we wanted to turn the tables on her this time. Kiera and Elaina are both dominant personalities, which meant that Elle had a chance to lie back and enjoy some incredible pleasure without spending most of her time giving.
Definitely don't miss this passionate encounter between three beautiful women when Show Me What You Like is released on Tuesday, October 30.