Apr 20, 2013
0
Livia Godiva
When Livia Godiva finds herself alone in her house with time on her hands, she knows just what to do. Her hands slide down to cup the warm moist heat between her legs, touching her shaved slit through her sheer thong.
Slipping out of her dress and underwear, Livia settles down on the top step and runs her hands down her long lean body. Her fingers stop briefly to touch and fondle her pert little tits, but soon Livia moves on to her ultimate destination.
Rolling to her hands and knees, she touches her sensitive asshole. Her fingers skirt around her hole, slipping inside as Livia moans in pleasure.
Returning to her seated position, this blonde babe transfers her attention to her clitoris. Her clever fingers work her love button with skill as she sends herself over the edge of her climax and cums with a long, loud moan.
Related Photos
Related Videos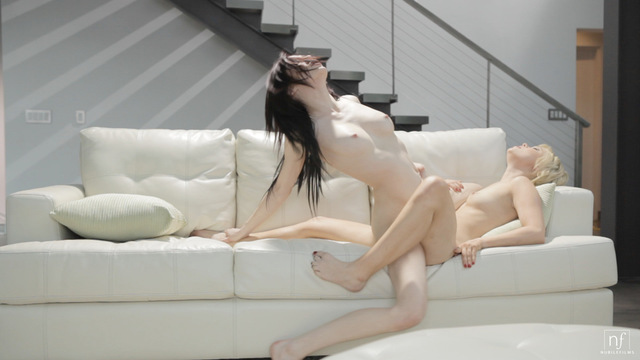 Deep Tongue - S5:E10
Apr 30, 2013
6
193
Edge Of Pleasure - S5:E7
Apr 24, 2013
7
53