Discovering You, Wednesday 5/2
Posted - April 29, 2018
1 Comment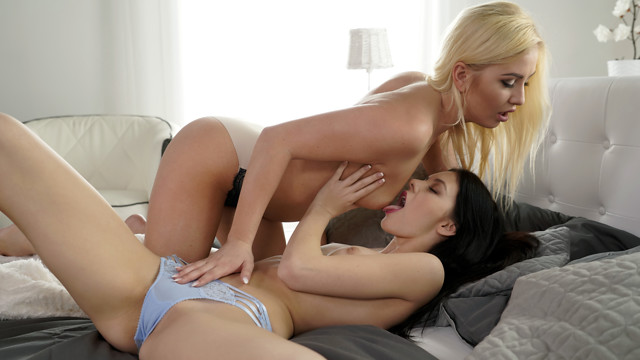 Have you ever watched your lover sleep and realized that you just couldn't keep your hands off her for a moment longer? That's just the sensual beginning of Discovering You, our next upcoming film.
Decked out in lingerie, Cayla waits as long as she can to give Anie Darling time to sleep. When she starts sucking Anie's breasts until the nipples harden and Anie wakes up with a sigh of delight, Cayla finally gets the loving she's been dreaming of. I could watch Cayla eat out Anie's ass and then finger bang her bald pussy for hours.
We will release Discovering You in our members area on Wednesday, May 2. This kind of hot lesbian content is a must-see, so be sure to check it out.