Blog Categories
Endless Love, Sunday 9/23
Posted - September 20, 2018
1 Comment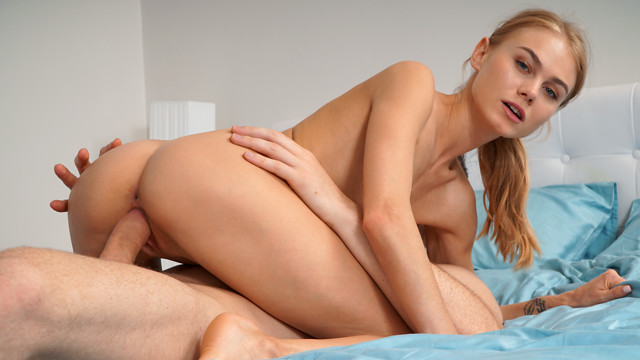 What's better than knowing you're going to get a few orgasms as a reward for working out? In Endless Love, our next upcoming film, that's just what happens.
We've brought back Nancy A. and her husband for another round of passionate couple's love. Nancy's sensual nature is second to none as she lets herself be seduced out of her sweaty clothes and into an even hotter coupling. This girl can fuck, especially as she spoons with her hubby and takes it from behind.
Check back on Sunday, September 23 to enjoy Endless Love. Nancy is blonde, beautiful, and a hardcore hit you won't want to miss.