Blog Categories
Games She Plays, Sunday 4/21
Posted - April 18, 2019
No Comments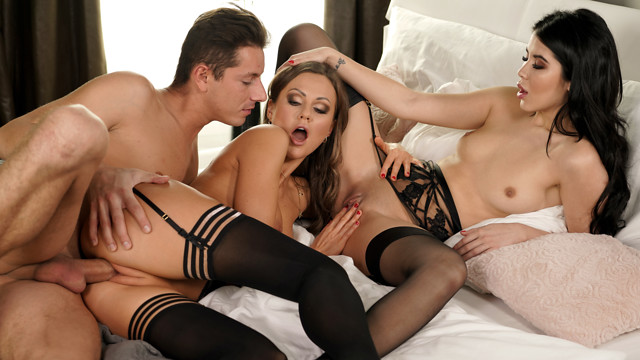 Have you been in the market for a hot threesome? Then you're in luck when we release Games She Plays, our next upcoming film.
Tina Kay and Lady D. join forces to bring their boyfriend to his knees. This hot threesome has plenty for each member as the girls take turns fucking their man and eating out each other's crema filled tits. I love the way they work together to blow their guy and in particular the way Lady D. applies herself to making Tina cum with her hands and mouth.
Games She Plays will be released on Sunday, April 21. Be sure to check back and satisfy yourself with this lusty threesome.