Blog Categories
Lesbian Fantasy, Saturday 8/18
Posted - August 15, 2018
No Comments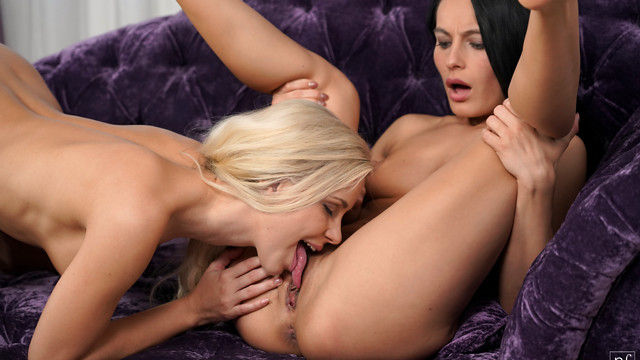 We can't get enough of either Mindy or Dido Angel, and it's a real treat to bring them to you in the same scene, Lesbian Fantasy.
This hot girl on girl film is filled with the best of Nubile Films: sweetness, sensuality, and plenty of orgasms to go around. I love the way Mindy presses her fingers so deep into Dido's twat that her thumb is practically rubbing Dido's anus. Meanwhile, it's obvious that Dido can't get enough of feasting on Mindy's snatch with her oh-so-talented tongue. These two are a true delight!
Join us on Saturday, August 18 as we release Lesbian Fantasy. This is one film you are sure to want to watch again and again.