Sexual Impulses, Sunday 7/22
Posted - July 19, 2018
1 Comment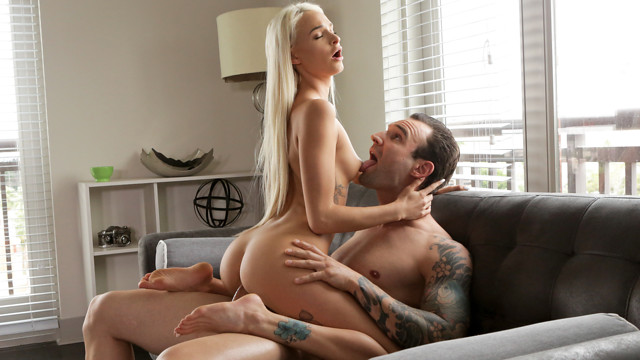 Blonde delight Emma Hix has returned to Nubile Films to prove that paying attention to her hot bod is better than working in Sexual Impulses, our next upcoming film.
Once her lover's attention is fully fixated on her, Emma makes it worth his while by sucking him in between her soft lips and sucking like a Hoover. She's so small and tiny that it's easy for her man to position her right where he wants her for the perfect bald pussy pounding. I love watching her ride her guy's fuck stick as his big hands cup her ass.
Join us on Sunday, July 22 as we release Sexual Impulses. Emma is as sensual and horny as they come, so this hardcore film is sure to have something for everyone.