Blog Categories
Wet Pleasures, Wednesday 9/26
Posted - September 23, 2018
1 Comment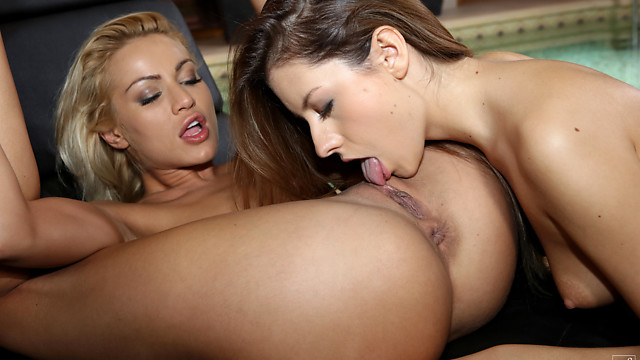 We can't wait for Wet Pleasures, our next upcoming film where two stunning coeds go at each other with total sexual abandon!
Cherry Kiss and Rebecca Volpetti are voracious for one another once Cherry climbs out of the swimming pool. They use a vibrating toy to tease each other as their bikinis come off, but it's only when they're nude that the real party starts. I could watch Cherry eat Rebecca's ass and twat all day, and when they get into a 69 all bets are off!
Wet Pleasures is scheduled for release on Wednesday, September 26. Be sure to check back for some hot and passionate lesbian lovemaking.