Blog Categories
Divine Passion, Wednesday 8/15
Posted - August 12, 2018
1 Comment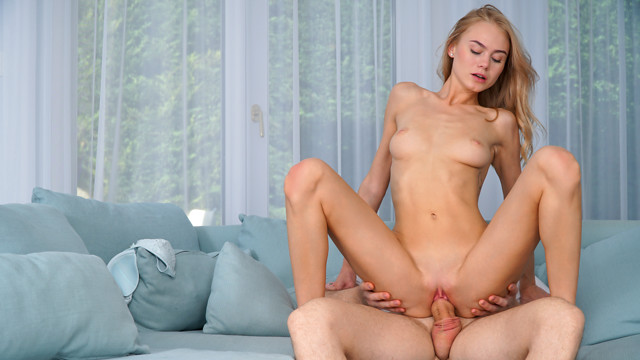 We love the pairing of Nancy A. and her husband, and it's clear that our viewers agree. We're pleased to bring them back once again in Divine Passion, our next upcoming film.
Nancy remains one of the hottest girls in town as she demonstrates what true sensuality is. Her clothes come off between kisses, and then she puts her mouth to work sucking cock. She'd clearly never stop if she didn't have the temptation of getting fucked. I adore the way her back arches as she's getting her pussy pounded doggy style.
Join us on Wednesday, August 15 when we release Divine Passion. It's a hardcore treat that's sweet, sexy, and sure to please.