Blog Categories
Kiss And Tell, Friday 3/22
Posted - March 19, 2019
No Comments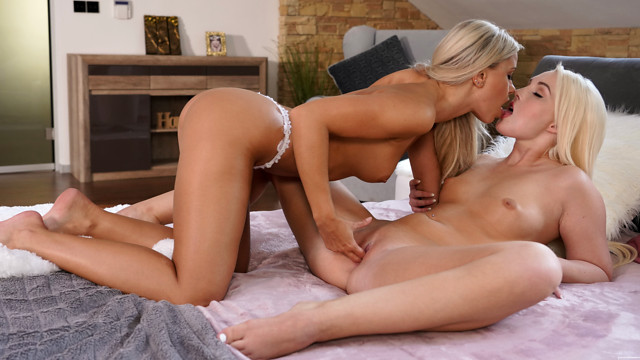 Have you ever come home to see your partner laying in bed and just been unable to stop smiling knowing you're about to have a great time together? That's the premise of Kiss And Tell, our next upcoming film.
Dido Angel can't stop grinning at the sight of Lovita Fate in her bra and thong. I love the way these two take turns ensuring each other's pleasure as they slowly undress each other. Their shared 69 towards the end is just sexy as hell, as I'm sure you will agree.
Check out Kiss And Tell when it is released on Friday, March 22. Dido is one of our most popular models and she's the perfect choice to introduce our hot newcomer Lovita.