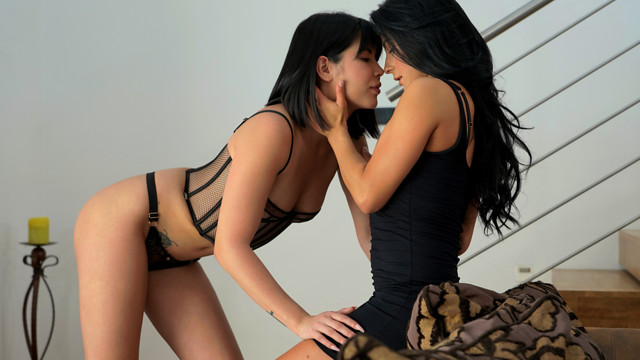 It doesn't matter how much work you have before you when your partner comes strutting in wearing sheer lingerie and a fuck me smile, which is just the case in The Way She Loves Me, our next upcoming film.
Lady D is in full distraction mode when she pulls Mindy away from her paperwork. Once her attention is on her hot girlfriend, Mindy is happy to play! Watching Lady D finger bang Mindy's greedy pussy is a stunning sight that I could watch all night long.
We will release The Way She Loves Me in our members area on Saturday, July 20. Join us then for this sexy lesbian love affair.