Blog Categories
Euro Babes, Thursday 3/28
Posted - March 25, 2019
No Comments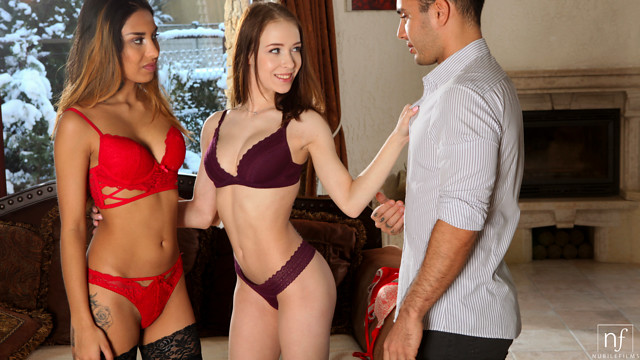 Have you ever wondered how girls know if lingerie looks good on themselves? Nata Ocean and Roxy Lips just get together and try it on to figure it out, as you'll see in the opening of Euro Babes, our next upcoming film.
When they are spotted in the act of flirting with each other, the girls decide to invite a third party into their sensual delight. I love the way Nata and Roxy work together so well to deliver a double blowjob. When Roxy is getting her pussy pounded and Nata crawls down her body to suck dick, it's a sizzling hot experience.
Check back on Thursday, March 28 when we release Euro Babes into our members area. These two live up to the name of the film and will blow you away with their lust-filled chemistry.