Blog Categories
Morning View, Saturday 10/20
Posted - October 17, 2018
1 Comment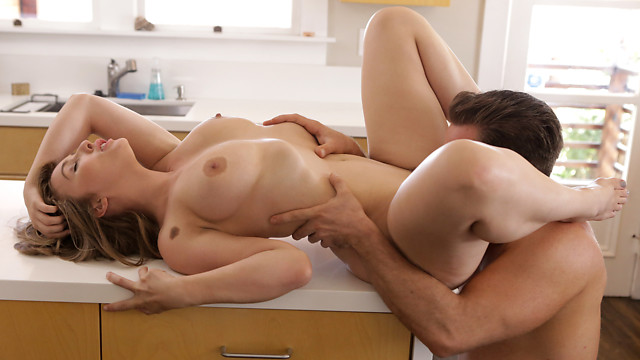 Sometimes there's just no denying the passion between two lovers, especially when one of them is busty, beautiful, and wearing tight revealing clothes. Morning View, our next upcoming film, gives you a glimpse into what happens when the two lovebirds stop denying their impulses.
We're thrilled to introduce Lena Paul to the Nubile Films family. This busty babe is seduction on two legs. Her irresistible allure nets her some raunchy yet passionate sex in the kitchen. We loved watching her balancing act on one foot as her hairy pussy is being pounded deep and fast.
Morning View will be released in our members area on Saturday, October 20. Finish your week with a bang as you enjoy this bigtit hottie enjoying some true morning delight.