Blog Categories
Late For Work, Wednesday 4/24
Posted - April 21, 2019
No Comments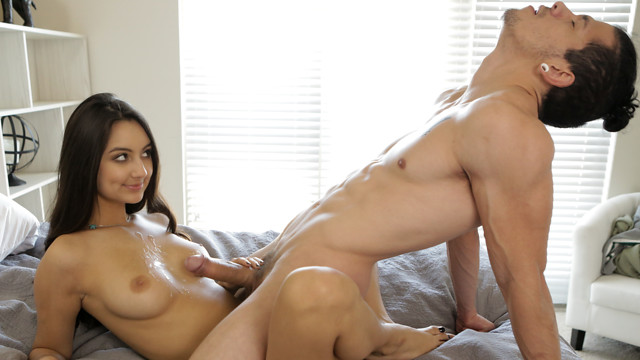 We have a mischievous and sexy new addition to our site, and she makes her debut with a giggle and a flirty ride in Late For Work, our next upcoming film.
Eliza Ibarra is just so fun to have on the set, and her passion shows in every second of this movie. She steals her boyfriend's keys, then leads him to the bedroom where he peels off her lingerie and sinks balls deep into her welcoming twat. I love the way she worships her man's cock with her puffy lips and small hands.
Late For Work is scheduled for Wednesday, April 24. Check back to watch Eliza in action as the horny coed does whatever it takes to get her way.