Blog Categories
Without You featuring Elle Alexandra, Sunday 10/14
Posted - October 12, 2012
No Comments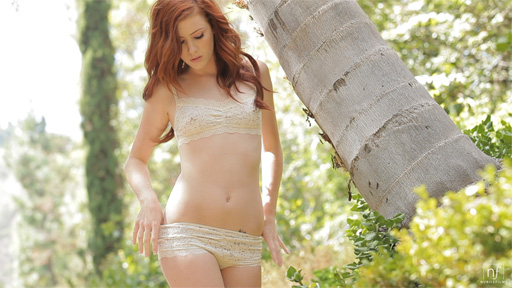 Gorgeous redhead Elle Alexandra is always a pleasure to direct. She's one of the most photogenic girls I've ever met, and her sweet personality makes her a ton of fun to have on the set.
When we asked Elle if she was interested in doing 'Without You,' a solo scene, she was so excited and enthusiastic. She even had some ideas-the part of the film where she strips outside was based on her input. We added the sexy lingerie to give that scene some added oomph!
We know our members love Elle, and so do we. We're dedicated to keep bringing you more content that features her. Don't miss her newest film when it goes live on Sunday, October 14!