Blog Categories
The Hollywood Dream, Tuesday 10/16
Posted - October 14, 2012
No Comments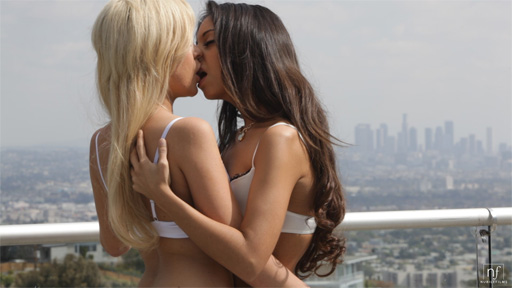 It's been a while since we've added a film with more than two people to our collection, but I can assure you that 'The Hollywood Dream' was well worth the wait!
Kelly Surfer and Trinity StClair were an awesome pair to work with. Both girls are a bit aggressive in bed and they worked well together in taking charge of the scene from the first moments. If there's one thing that stands out about this scene it would be how everyone on the set pretty much envied their man, who just had to lie back and let two beautiful ladies take turns pleasuring him with their mouths for the first half of the film!
'The Hollywood Dream' comes out on Tuesday, October 16, so check back then to catch this sexy threesome!