Garden of Love, Friday 10/12
Posted - October 10, 2012
No Comments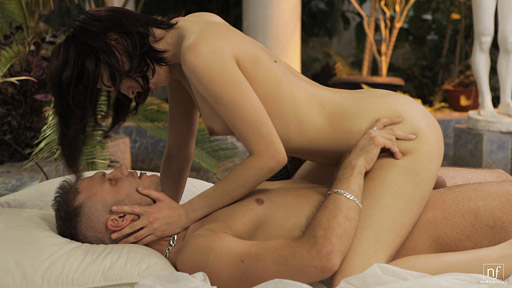 One thing that really stands out about Garden of Love is how very obviously the sexy Lien loves licking and sucking her man's cock as though it's the most amazing treat in the world.
When she settled in to give her man a blowjob, we were all delighted by her enthusiasm and the way she seemed to really get off on it. Judging by her moans she might have been able to cum just from fucking her guy with her mouth, so it seemed only fair to let her finish what she started and let him empty himself into her eager mouth at the end of the scene!
Don't miss this erotic addition to the NubileFilms collection when it comes out on Friday, October 12.