Blog Categories
A Sweet Taste Monday, 10/8
Posted - October 4, 2012
2 Comments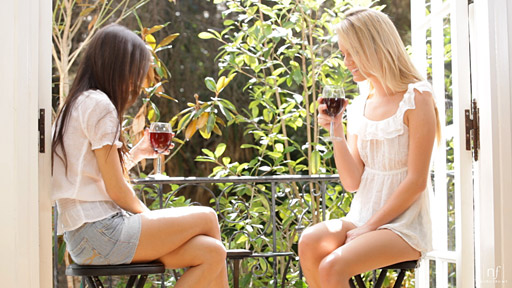 In the upcoming film "A Sweet Taste," April Oneil enjoys a relaxing and apparently arousing lunch with Sara Jaymes on a sexy Sunday afternoon. There's nothing like a good meal, glass of wine, and the warm sun on your skin to put you in the mood.
I've seen the beginning of this film a million times when I'm out and about at patio restaurants and catch girls enjoying each other's company. Now we all get to see what would happen if they took it to the next level.
We showed you the story boards last post, now take a look at a screen shot of the actual scene. Can you find this shot in the story boards?
Be sure to check it out on Monday, October 8. You won't be disappointed!