Blog Categories
A Sweet Taste Storyboard
Posted - October 3, 2012
No Comments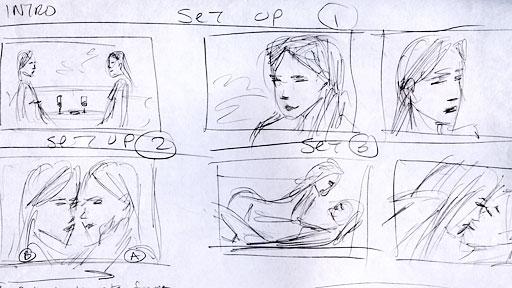 Have you ever been out to lunch and seen a couple girls just having a blast with each other, laughing and giggling together? You notice they are getting awfully close to each other with their long legs under the table almost playing footsies. Have you ever fantasized about what it would be like if they took it to the next step? That is what "A Sweet Taste" is all about.
With that as our starting point, we started the planning process with these story boards.
I'll post a teaser screen shot in the next day or two as we get ready to make this sweet movie available to our members, so make sure to check back!