The Touch Of Two, Thursday 10/4
Posted - October 2, 2012
No Comments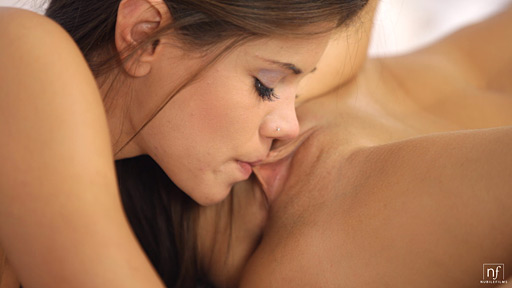 The Touch Of Two features two stunning brunettes: Caprice and Megan. These two were sweet on each other before we ever got started, exchanging heated kisses that had everyone on the set turned on.
That sexual tension really carried through when we were filming. Caprice and Megan were intent on making each other cum, and it really showed in the way they were so completely focused on each other's pleasure.
Members will be able to enjoy The Touch Of Two on Thursday October 4. Check it out and let us know in comments what you think!