Blog Categories
My First Monday 9/24
Posted - September 20, 2012
No Comments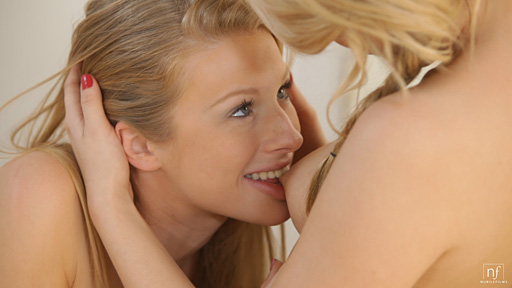 There is something special about shooting new models, and Chloe Lynn was very fresh when we shot this.
When we filmed My First, we initially wanted to capture that natural first timer innocence, hence the name. Avril Hall had a little more experience and was able to guide Chloe Lynn to her sweet spot. The short erotic film has a nice soft flow to it, with some great explicit licking as they really get into each other. By the time Avril is on top in the 69 position she can't help arch and buck her hips. It's definitely my favorite part of the scene.
Why not become a member and enjoy the entire scene?