Double Pleasure Tuesday 9/18
Posted - September 16, 2012
No Comments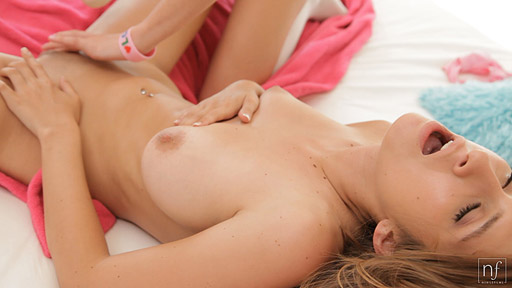 Being on the set with Karina White and Hayden Hawkens while we shot Double Pleasure was a lot of fun. It's great to see the chemistry develop between the two of them as the scene progressed.


We actually shot this over a year ago as one of our first girl/girl scenes. I think our style has come a long way since this shoot, but I'm still proud of what we accomplished and how amazing the girls were. You can't go wrong with Karina's gorgeous big natural breasts, and Hayden's super tight body; the combination is incredible stuff!
The beginning scene with the blanked out white room and just the girls making out reminds me of a hot girl/girl version of the 'loader program' scene in The Matrix, one of my favorite movies. I'm just waiting for a giant rack of sex toys to come flying on set, haha!
We are always playing around with new shoot ideas, so why not
become a member
and add your ideas to the comments? We're definitely listening!