Blog Categories
Covered In Cum, Friday 6/22
Posted - June 19, 2018
No Comments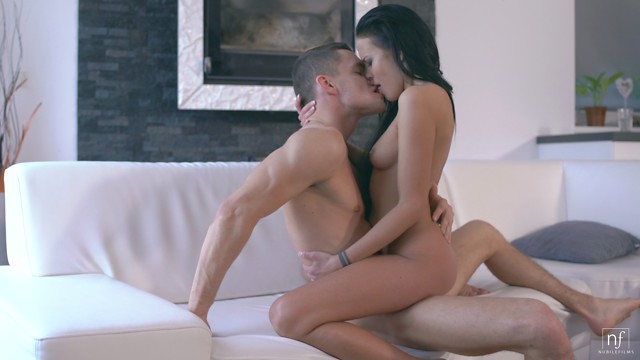 After a fun and flirty beginning it's all passion and sensuality in Covered In Cum, our next upcoming film.
Lusty Lexi Layo is completely seduced by a snowball fight with her lover, and the moment they get inside she proves how horny she really is. I could watch Lexi put on a clinic in how to suck and stroke a big dick for hours, but watching her ride her boyfriend's fuck stick is the real pleasure here. Her arched back and cries of delight create a perfect storm of lust and love.
Check out Covered In Cum, when it is released on Friday, June 22. Lexi is such a hot number with a larger than life presence that translates into one sexy experience you're sure to enjoy.