Blog Categories
Behind The Scenes, Tuesday 5/29
Posted - May 26, 2018
2 Comments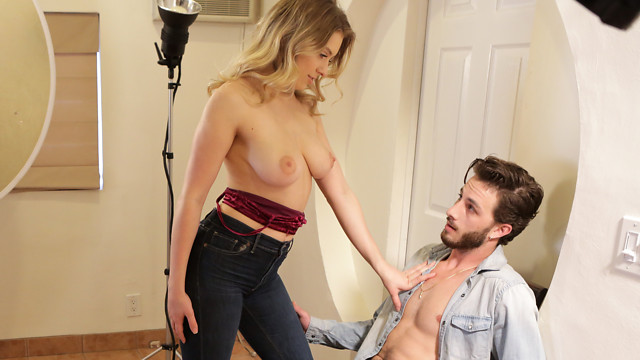 God, I could just lose myself with my face buried between Giselle Palmer's big breasts. She really shows those puppies off in Behind The Scenes, our next upcoming film.
This film has a little bit of everything. There's the undeniable attraction between two strangers, a hot has hell lap dance, and a deep throat blowjob. We can't get enough of Giselle and her stunning body, especially once she starts riding her lover's fuck stick. When she presses herself up against the wall and takes a pussy pounding from behind, I can't get enough of her deep moans of pleasure.
Get ready for Behind The Scenes when it is released on Tuesday, May 29. You don't want to miss this absolute bombshell as she takes her new lover for a ride he'll never forget.