Closer To You, Sunday 4/8
Posted - April 5, 2018
No Comments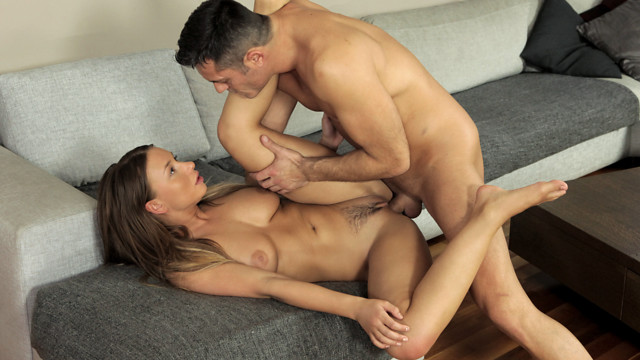 We've got another treat for you when newcomer Taylor Sands takes the stage in Closer To You, our next upcoming film.
This hot and sexy coed is incredible as she cooks in the nude except for her apron. When her boyfriend arrives home, it's a foregone conclusion that he won't be eating much in the way of food. I enjoy watching Taylor's writhing body as her lover eats her out, and the way her full tits bounce as she slowly rides his fuck stick with her back to his chest.
Check out Closer To You when it is released on Sunday, April 8. Taylor is a true delight, so enjoy her hardcore debut.