Erotic Art, Tuesday 3/27
Posted - March 24, 2018
2 Comments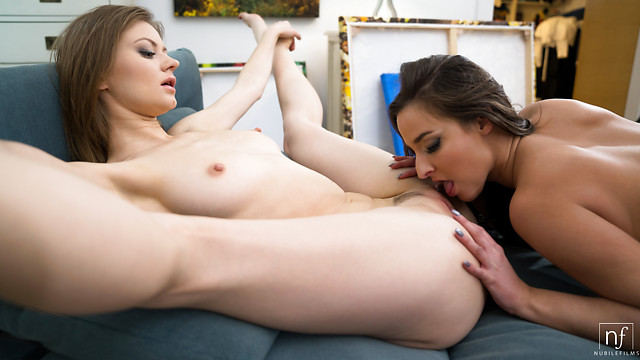 Girls are so erotic together when they indulge in slow and deliberate movements that are designed for true passion. That's the case in Erotic Art, our next upcoming film.
We've brought back stunning Amira Adara to help us introduce Merry Pie, a hot new addition to Nubile Films. These two indulge in plenty of pussy feasting and fingering. I love the way they take turns pressing a vibrator to Amira's clit as they work her towards one climax after another.
We will release Erotic Art on Tuesday, March 27. Be sure to check back to get your first, but certainly not last glimpse of Merry as she takes our site by storm.