Couples Massage, Saturday 3/24
Posted - March 21, 2018
No Comments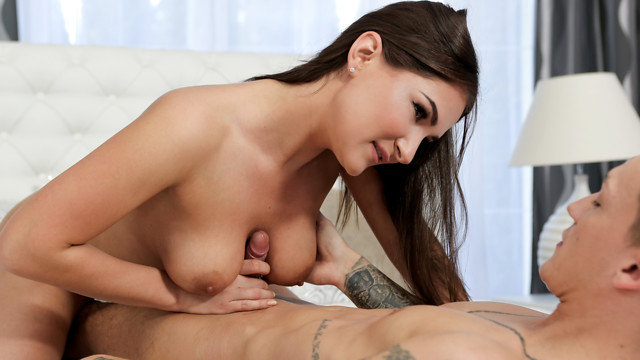 A hot and horny newcomer who goes the distance to make sure she pleases both herself and her lover is the name of the game in Couples Massage, our next upcoming film.
Ellen Betsy is definitely into trying new things in this one as she drizzles oil all over her boyfriend to massage his back with her tits. Then she covers her breasts in oil for a tittie fuck. Things just get hotter from there as Ellen demonstrates that she's a certified nubile hottie.
Couples Massage will be released on Saturday, March 24. Come back then for a fun and passionate hardcore film that is sure to leave you wanting more.