💕 Special Gift For You 💕 50% OFF! - JOIN NOW!
Blog Categories
Couple Love, Saturday 2/10
Posted - February 7, 2018
No Comments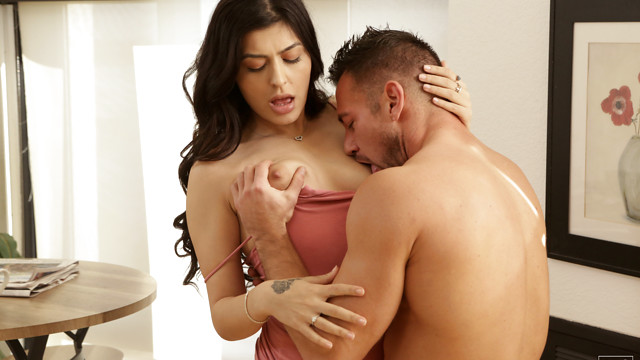 Have you ever had a girl wrap herself up in a tight dress that leaves nothing to the imagination and offer herself to you? That's the premise of Couple Love, our next upcoming film.
Newcomer Audrey Royal is happy to shimmy out of her thong and dress once her boyfriend proves he's in the mood to please. I really enjoy watching this passionate coed as she enjoys some anal play and a long blowjob. She is totally focused on getting her lover off as long as she gets an orgasm-inducing pussy pounding from behind.
Join us on Saturday, February 10 to enjoy Couple Love when it is released. Audrey is sure to captivate your attention, so come give her some love in her Nubile Films debut.