Blog Categories
More Than Love, Friday 3/9
Posted - March 6, 2018
No Comments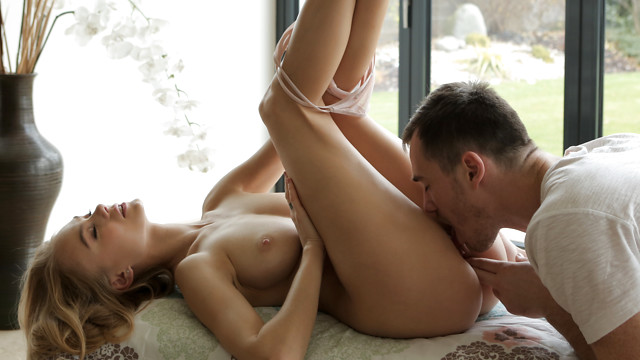 We couldn't wait to bring Nancy A. and her husband back for another demonstration of the deep passion between couples in More Than Love, our next upcoming film.
Nancy is just gorgeous in this one with her hair flowing all over and her big blue eyes staring at her husband as she sucks him off. I love the way they passionately indulge each other in oral sex, especially as Nancy's love works her anus with his tongue. The way Nancy rides her guy's fuck stick to climax is just perfect.
Check out More Than Love when it is released on Friday, March 9. We love bringing you the most sensual content around, and this one definitely qualifies as one of the best.