Party Girls, Friday 1/26
Posted - January 23, 2018
2 Comments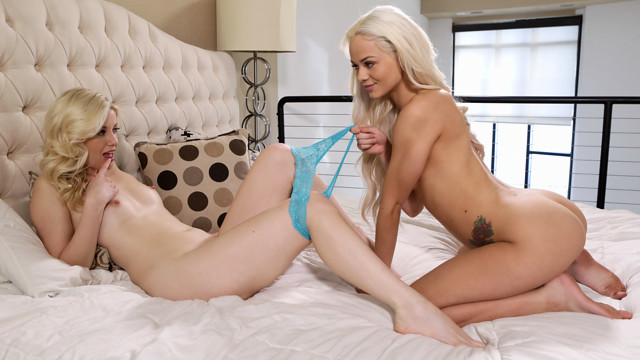 Have you ever seen two hot girls leave a party together and wondered what happened next? That's the premise of Party Girls, our next upcoming film.
Charlotte Stokely and Elsa Jean can't wait to get each other out of their clothes so they can run their hands over each other's soft smooth skin. I can't get enough of watching Charlotte sit on Elsa's face and ride her mouth! When she leans forward for a lesbian 69, it makes the whole film.
Check out Party Girls when it is released on Friday, January 26. This is one hot coupling between two sexy blondes, so be sure to check it out!