Sensual Lesbian Sex, Sunday 1/14
Posted - January 11, 2018
2 Comments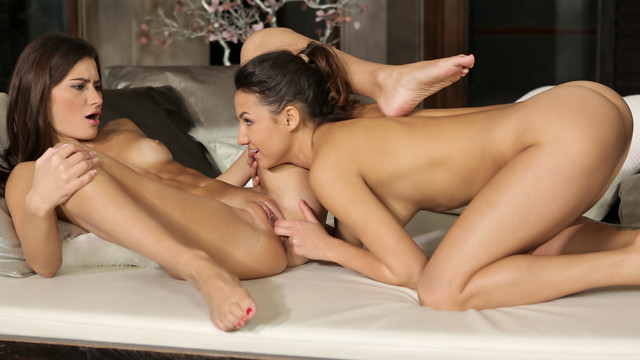 When we commit to bringing you sensual lesbian content, we pull out all the stops. In Sensual Lesbian Sex, our next upcoming film, our two lush models have so much chemistry that it's a miracle they don't spontaneously combust.
Suzy Rainbow is joined by newcomer Alexi Star in this one. These two girls can't stop putting their fingers and mouths to work for each other's pleasure. I could watch Suzy riding Alexi's face all day, especially as her back arches in delight as she finds her climax!
Check back on Sunday, January 14 to enjoy Sensual Lesbian Pleasure when it is released in our members area. These two hot brunettes are a true treat to enjoy, so you definitely don't want to miss out.