Set The Mood, Monday 1/29
Posted - January 26, 2018
1 Comment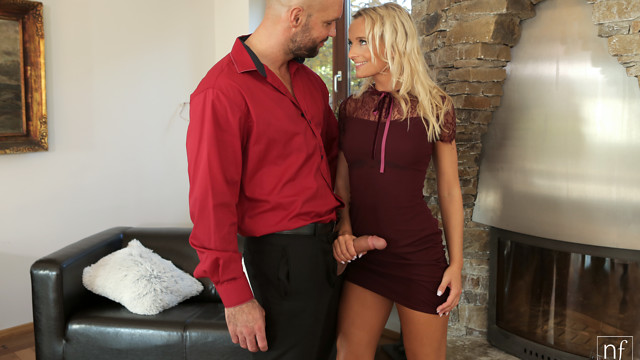 Super sexy blonde Victoria Pure is back for another round of pure passion in Set The Mood, our next upcoming film.
I love the way this one begins, with Victoria and her lover enjoying some fun flirting before moving on to the main event. By the time Victoria has slid down on her guy's fuck stick to take him all the way in her bare twat, she's so wet that her pussy glistens. I love the way she gets her tits squeezed as she rides her personal stud.
Check out Set The Mood when it is released on Monday, January 29. Victoria is just one of the hottest blondes around and she'll do anything to cum again and again!