Closer To Me, Wednesday 1/17
Posted - January 14, 2018
2 Comments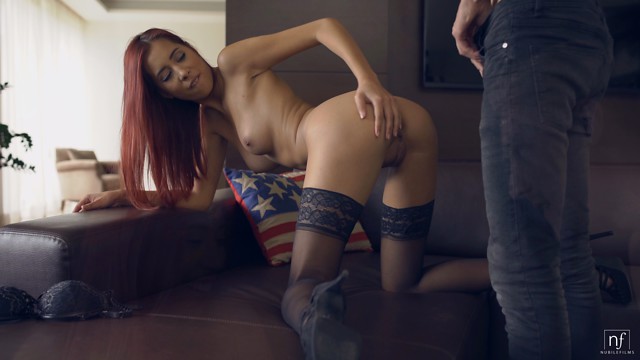 We've brought back busty babe Paula to deliver on our promise of sexy and sensual content in Closer To Me, our next upcoming film.
After surprising her boyfriend by wearing nothing but a bra and thong beneath her jacket, Paula is quick to lead her lover to the bedroom. I swear that I could watch this buxom hottie ride her lover's stiffie all day while her tits jiggle. Watching her take a creampie at the end is just icing on the cake.
We will release Closer To Me on Wednesday, January 17. Paula is as delightful as always, be sure to come back to enjoy this hot horny European.