Latin Lover, Monday 11/27
Posted - November 24, 2017
1 Comment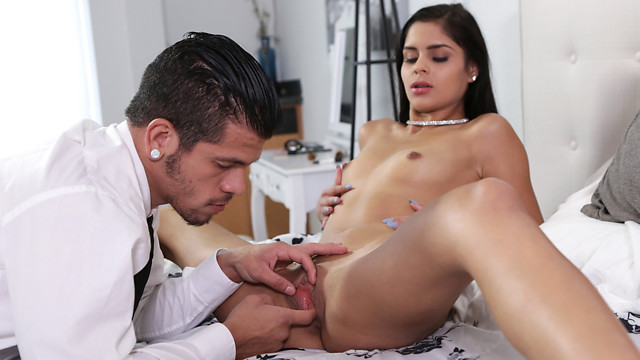 The beautiful Katya Rodriguez was so popular in her debut film that we couldn't wait to bring her back for another round of sensual fun. She's the star of Latin Lover, our next upcoming film.
Katya makes sure to demonstrate her utter sensuality once again in this one. I could watch her eagerly suck a big dick all day, but my favorite thing about her is the way she gasps and moans as she's cumming. Watch her arch her back as her bald pussy gets fingered!
Check back on Monday, November 27 when we release Latin Lover. Katya is fabulous in her hardcore film, so don't miss out!