Lead Me On, Monday 11/6
Posted - November 3, 2017
1 Comment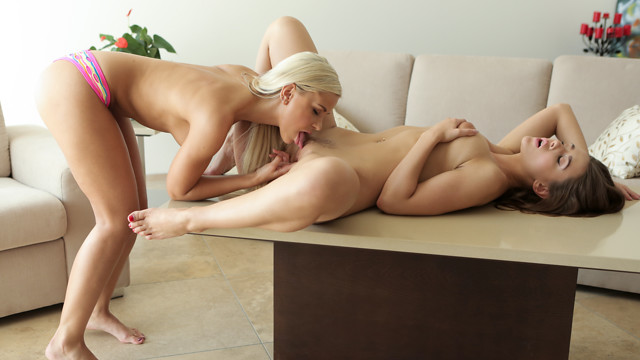 Spontaneous lovemaking is such a sensual experience. When two girls just can't keep their eyes, hands, or mouths off of one another like in Lead Me On, our next upcoming film, the chemistry between them is undeniable and hot as hell.
Dido Angel and Sybil don't even try to fight their mutual attraction. Instead, they peel off Dido's bikini and Sybil's shorts and then go at each other. I love watching them take turns sitting on each other's faces. Perhaps my favorite part, though, is the way Dido arches her back in orgasmic bliss as Sybil makes her cum.
Lead Me On will be released on Monday, November 6. Check back then to enjoy this sweet and sexy lesbian passion film.