Your Touch, Tuesday 10/31
Posted - October 28, 2017
2 Comments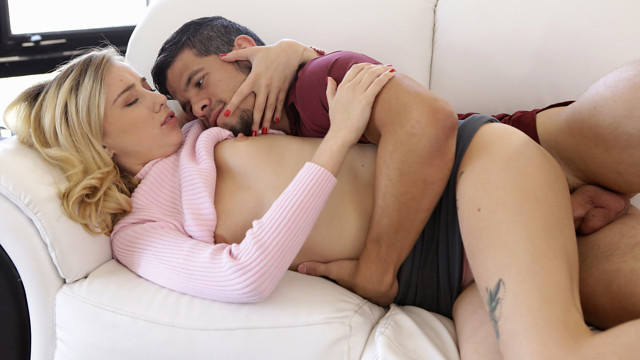 Have you ever been so captivated by a lover that even the smallest of touches will leave you horny as hell? That's the premise of Your Touch, our next upcoming film.
I love the way Haley Reed seduces her boyfriend by hopping onto the counter and spreading her thighs so he can see her thong beneath her miniskirt. With such a blatant invitation, it's not long before she's filled to the hilt with a hard dick. Watching her get fucked from behind as her lover spoons with her is sensual and hot as hell all at the same time.
Check out Your Touch when it is released on Tuesday, October 31. Haley is stunning in this one. You're sure to enjoy.