Skinny Dip, Thursday 10/19
Posted - October 16, 2017
1 Comment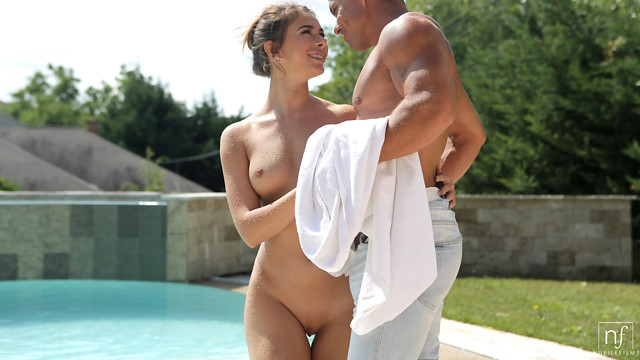 Walking out to find your girlfriend swimming in the nude is an instant turnon, as you'll see in Skinny Dip, our next upcoming film.
Delectable newcomer Ani Blackfox isn't shy about flaunting her considerable charms as she paddles around in the pool. This hot number is happy to deliver on the tease of her sexual promise. Her mouth sucks like a Hoover and her hands are everywhere as she participates fully in her seduction. This horny coed loves to fuck, and it shows with her arched back and her moans of delight.
We will release Skinny Dip in our members area on Thursday, October 19. Don't miss out on this sweet and sexy film!