Unspoken, Saturday 10/7
Posted - October 4, 2017
1 Comment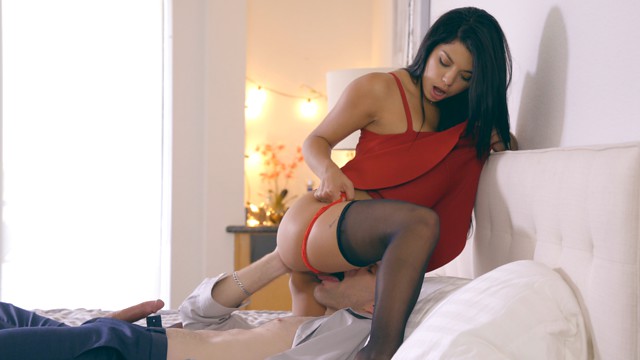 Have you ever walked in on your lover, taken one look at the hot dress she's wearing, and decided that your plans need to change to something more private? That's just the start of Unspoken, our next upcoming film.
Gina Valentina takes Nubile Films by storm in her debut film. This Latina fireball will stop at nothing to pleasure her man, and to take her pleasure in return. I love her reaction as she gets her tight anus fingered while having her juicy pussy pounded. You'll be just as delighted, I'm sure.
We will release Unspoken on Saturday, October 7. Don't miss out on Gina's debut film as she proves she's as wild and horny as they come!