Head To Toe Climax, Saturday 9/16
Posted - September 13, 2017
1 Comment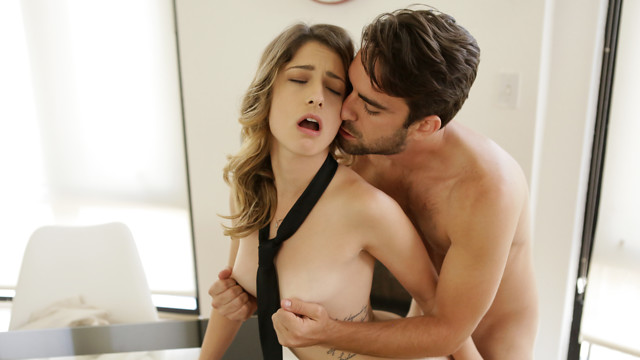 There's something amazing about a hot girl who's so horny that she can't wait another moment. In Head To Toe Climax, the lovely Kristen Scott demands her lover's attention and won't take no for an answer.
Kristen is just so hot as she's sucking cock, and her appeal only grows as she's getting her landing strip pussy pounded. The way she cums, with her whole body shaking in absolute bliss, is a sight to behold. I love watching her take a big dick from behind while her body quivers and her moans fill the room.
We will release Head To Toe Climax on Saturday, September 16. Check back then to enjoy Kristen's newest hardcore hit as she gives in to bliss that you can see.