Sexual Chemistry, Thursday 9/7
Posted - September 4, 2017
1 Comment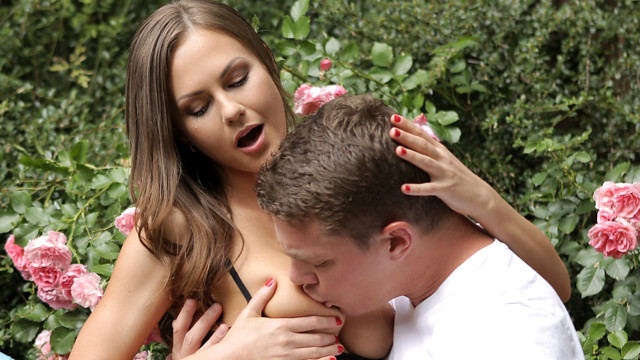 It's so hot when two lovers come together with a voracious hunger for one another. That's just the case in Sexual Chemistry, our next upcoming film.
When Tina Kay runs to her boyfriend, the couple can't even wait until they get indoors before Tina's man samples the bounty of her bouncing breasts. That primal heat carries through all of their lovemaking, from the way Tina sucks her lover off to the way she throws everything she has into their fucking. I love watching this hot coed with her leg on her guy's shoulder as he slides in and out of her tight bald twat.
We will release Sexual Chemistry on Thursday, September 9. Check back to enjoy this busty British babe in all of her sensual glory.