Open Up, Friday 8/11
Posted - August 8, 2017
1 Comment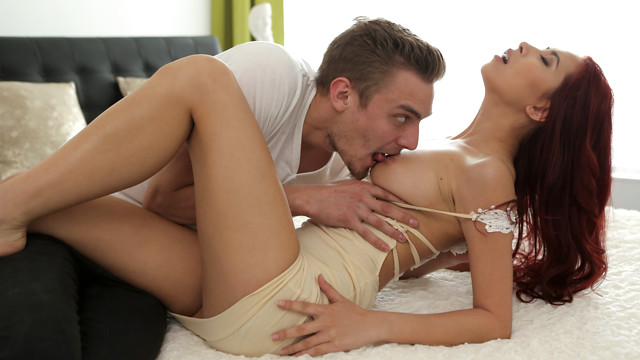 We can never resist the temptation to bring Paula back for another delightful romp. We're fortunate to have her again as the star of Open Up, our next upcoming film.
Strutting into her boyfriend's apartment in an evening gown with a short skirt and a pair of fuck me high heels, this redhead bombshell isn't about to take no for an answer. Paula's big boobs are definitely her best asset as they swing and sway everywhere. I can't get enough of watching her ride her man as those tits jiggle.
Check back for Open Up when it is released on Friday, August 11. Paula is a spectacular coed whose sensuality is second to none, so don't miss her.