Dream Of Me, Saturday 8/5
Posted - August 2, 2017
2 Comments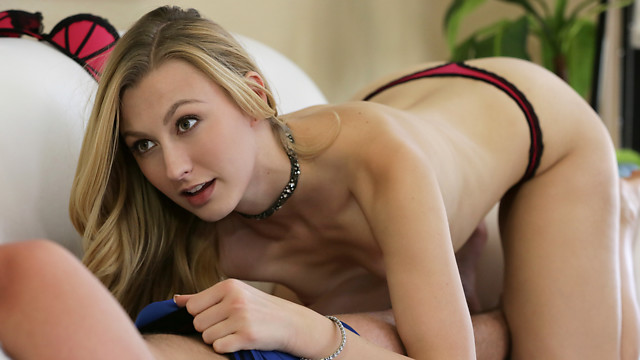 Waking up from a nap to find a hot stunner hovering over you so she can suck you off is a pretty perfect situation. In Dream Of Me, our next upcoming film, that's just the start of the fun.
Blonde bombshell Alexa Grace is on a mission to fuck, and nothing will stop her from getting what she wants. From the moment she wraps her lips around her guy's stiffie and starts sucking, it's clear that she won't stop until they both cum. I really enjoy the intimacy and sensuality of the way they spoon in this one, especially as Alexa reaches down to rub her clit and really blow her own mind.
We will release Dream Of Me on Saturday, August 5. You don't want to miss out on this hot coed as she demands the pleasure she deserves, so check back then.