Blog Categories
Sense Of Pleasure, Saturday 7/15
Posted - July 12, 2017
1 Comment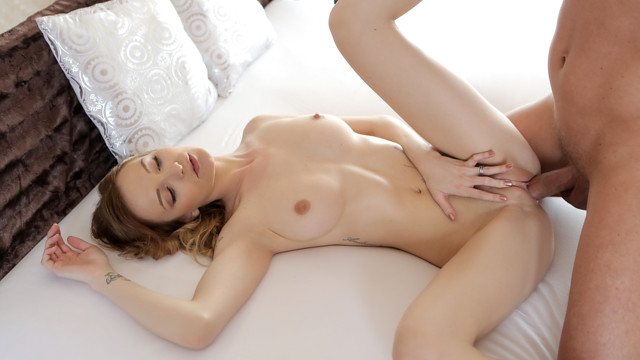 Lovely Belle Claire returns with another exciting hardcore romp with a twist in Sense Of Pleasure, our next upcoming film.
Getting a massage is an erotic experience at the best of times, but being blindfolded adds another layer of pleasure to the mix. By the time Belle unmasks her lover, he's horny, hard, and raring to go. The chemistry between these two is wonderful, especially once Belle hooks her ankle over her guy's shoulder so that he can have deep, long strokes that leave her squirming and moaning with excitement.
Check back when we release Sense Of Pleasure on Saturday, July 15. Belle is a delectable delight that you will want to eat up in this one.