Blazing Hot, Monday 7/24
Posted - July 21, 2017
2 Comments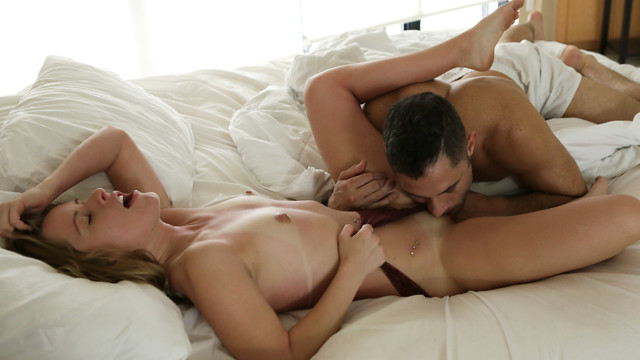 A hot little spinner with a tight body, Lilly Ford is a stunning newcomer that you're sure to fall in love with in Blazing Hot, our next upcoming film.
Lilly's Nubile Films debut starts when she opens her eyes in bed and sees the scrumptious sight of her lover's morning wood. The resulting romp is perfection. I love watching Lilly get her small tits massaged with lotion until her nipples are diamond hard. My favorite part is the way Lilly's small size lets her guy transition her from on her back to astride his hips without ever breaking his pussy pounding pace.
We will release Blazing Hot on Monday, July 24. Tune in then to check out this sizzling new addition to our site.