Enjoy The View, Monday 6/12
Posted - June 9, 2017
1 Comment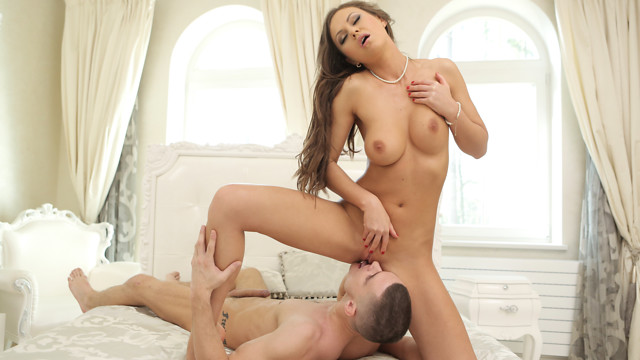 A nice pair of tits in a tight dress could bring any man to his knees, and that's just the beginning in Enjoy The View, our next upcoming film.
Hot newcomer Tina Kay shows off why she's at the top of her game as she storms the scene in this one. She's not shy about taking her pleasure and making sure that everything is about her until she's ready to help her partner finish. I love watching the way her big boobs shake and jiggle as she rides her guy while leaning back in total ecstasy!
Check out Enjoy The View when it is released on Monday, June 12. Tina is totally hot, and she puts on a show you won't want to miss.