Hot And Heavy, Sunday 5/28
Posted - May 25, 2017
2 Comments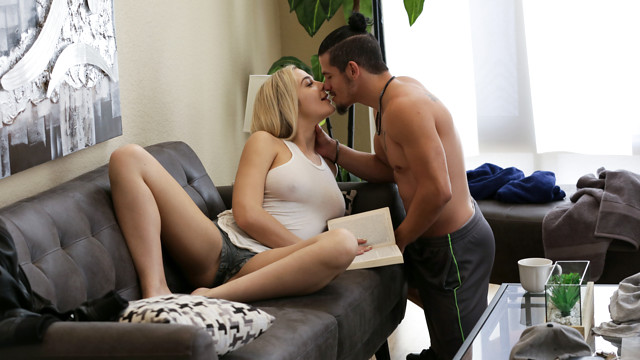 Sweet seduction can take on many forms, but a good rule of thumb to follow is the more foreplay the better. That's just the start of Hot And Heavy, our next upcoming film.
Sweet blonde babe Blair Williams returns to Nubile Films to rock her lover's world in an all new hardcore hit. The way she arches her back as she's getting her pussy pounded doggy style is absolute perfection. Even better, though, is the way she whimpers and moans as she rides her guy so hard her big boobs seem to have a life of their own.
Check out Hot And Heavy when it is realeased on Sunday, May 28. Blair will continue to blow your mind with her sensuality, so don't miss her!