Modern Romance, Friday 6/9
Posted - June 6, 2017
1 Comment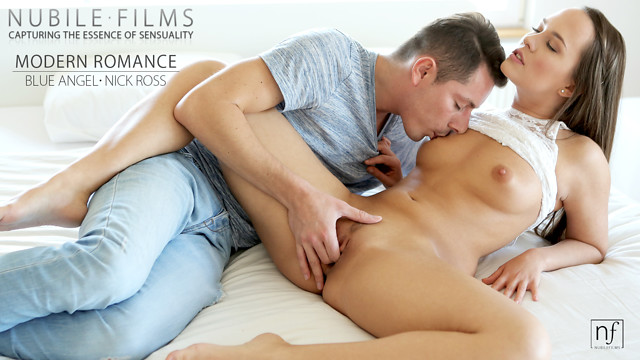 I always love seeing upcoming films that feature Blue Angel because I know that I'm guaranteed a level of pure passion that is second to none. That's the case once again with Modern Romance, our next upcoming film.
Puffy nipple beauty Blue returns to seduce her lover with her soft mouth, her gentle hands, and her creamy pussy. Watching Blue's sexcapades is always a huge treat, especially as she shows that she's the very best at riding a hardon with long strokes of her hips and loud moans that fill the room. The way she grips the bed and arches her back as she cums just captivates me every time!
We will release Modern Romance on Friday, June 9. Don't miss Blue's newest hardcore hit as she once again proves that she is the embodiment of passion.