Blog Categories
Ante Up, Thursday 5/25
Posted - May 22, 2017
1 Comment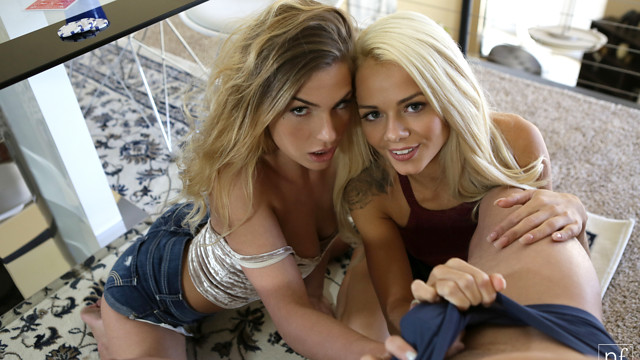 It's all fun and games until somebody gets horny, and in Ante Up, our next upcoming film, horniness abounds.
Cock hungry coeds Elsa Jean and Sydney Cole get bored of poker and decide to pursue a different kind of fun as they team up to make their man cum. Before he reaches that pinnacle of pleasure, he plays stud to two hot blondes who can't wait to wear him out. I love watching the girls take turns riding their man as he gropes their tits and ass and milks moans from their sweet lips.
Ante Up is scheduled to be released on Thursday, May 25. Sydney and Elsa are as hot and horny as always, so check back on Thursday to enjoy them as a hot pair.