Blog Categories
Come Here, Saturday 5/13
Posted - May 10, 2017
1 Comment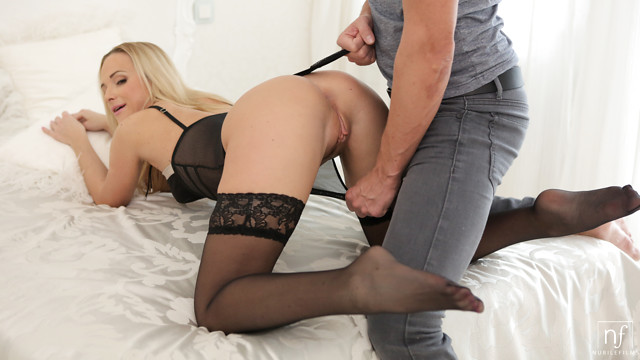 After a long day at work, there's one way for your lover to help make all the niceties worth it. A hot fuck after you've been all dressed up is just what the doctor ordered, as you will see in Come Here, our next upcoming film.
Lusty
Vinna Reed
greets her guy while dressed in sheer lingerie. From there she's a sucking and fucking machine, doing whatever it takes to bring her man the pleasure he deserves. Watching this hot number run her feet all over her boyfriend's hardon and then thrust her hips as he drives into her from behind has been the highlight of my day.
We will release Come Here on Saturday, May 13. This is one sexy hardcore film, so definitely don't miss out.