Sex Bomb, Sunday 6/18
Posted - June 15, 2017
1 Comment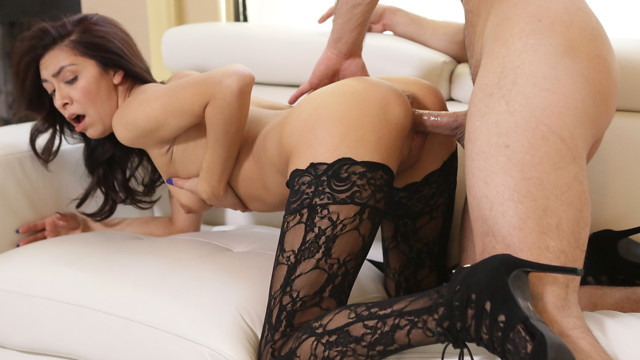 When a hot girl lets you know that she's in the mood to fuck, you drop what you're doing and give it to her! That's only the beginning of Sex Bomb, our next upcoming film.
Newcomer Kara Faux struts onto the scene in fishnet stockings and high heels, knowing that she's not going to take no for an answer. This hot thing sways her hips in total seduction mode in her determination to get her way. I love watching a hard cock sink deep into that tight bald pussy of hers as she rubs her swinging tits to enhance her pleasure.
Don't miss out on Sex Bomb when it is released on Sunday, June 18. Kara is a stunning addition to our site who you'll be sure to enjoy!