Erotic Beauty, Thursday 5/4
Posted - May 1, 2017
1 Comment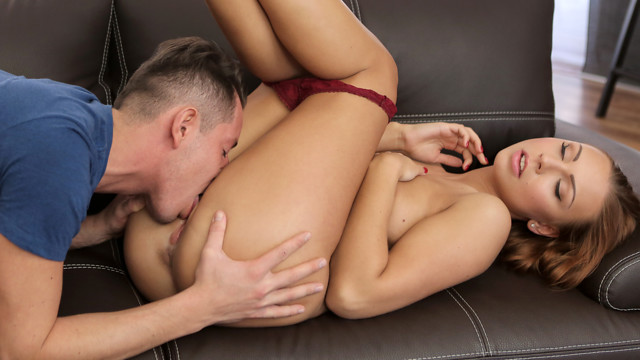 It's always a real treat when a new model takes the site by storm with incredible chemistry and passion. We're fortunate to feature one of those special newcomers in Erotic Beauty, our next upcoming film.
Morgan Rodriguez
is just the kind of model that we are excited to bring on. Her sensuality is second to none, and it's obvious from the very start. You'll love her soft moans of happiness as she sucks her guy off. As she's taking a pussy pounding from behind, the way her whole body arches into her lover will leave you waiting impatiently for more.
Erotic Beauty is scheduled for release on Thursday, May 4. All natural redhead Morgan will be just the breath of air you've been waiting for, so be sure to check back then.