Blog Categories
Travel Secrets, Tuesday 4/25
Posted - April 22, 2017
1 Comment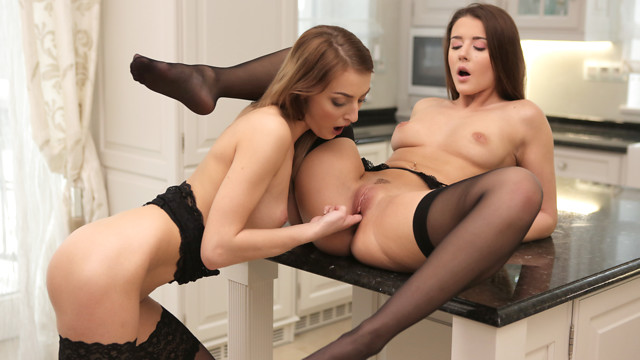 We're working hard to bring you the hottest girls in sultry lesbian scenes, and I'm so pleased with how well that has manifested in Travel Secrets, our next upcoming film.
Katy Rose is an incredible partner for newcomer hottie Sybil. I love the way they know just the right spots to touch as they finger fuck each other. Their moans of ecstasy as they bring each other off again and again are music to my ears! I really love how Katy rocks her hips as Sybil is finger banging her from behind.
Check back for Travel Secrets when it is released on Tuesday, April 25. You're going to enjoy the hell out of Sybil once things start to heat up, so definitely don't miss it!