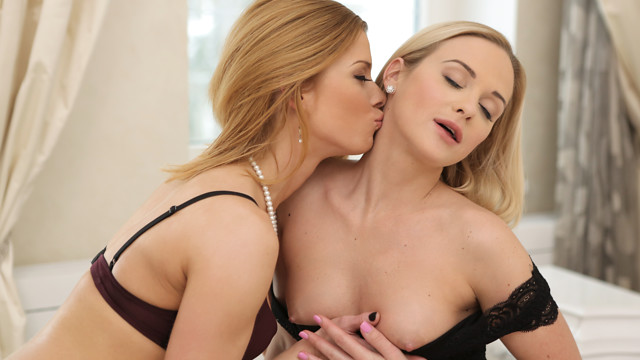 Could there be anything hotter than a gorgeous blonde and a foxy redhead going at each other in absolute lesbian passion? I don't know, but I'm going to enjoy the hell out of the show in Foxy As Fuck, our next upcoming film.
Chrissy Fox and Vinna Reed are easily two of our most popular models, and it's easy to see why. These two coeds are super sensual on their own, but when we pair them up the fireworks fly. I could watch Chrissy lap away at Vinna's landing strip pussy forever, especially when I get to listen to the way she screams her pleasure when Chrissy does something particularly clever with her tongue.
We have scheduled Foxy As Fuck for release on Saturday, April 1. Check it out then to get your weekend off to the hottest start possible.