💕 Special Gift For You 💕 50% OFF! - JOIN NOW!
Blog Categories
Wrapped Up In You, Friday 4/28
Posted - April 25, 2017
1 Comment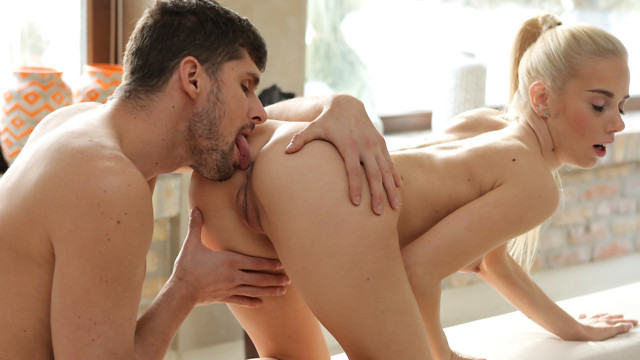 Foreplay can be a real treat when you use whatever is handy. In the case of Wrapped Up In You, our next upcoming film, a scarf helps two lusty lovers come together.
We're pleased to introduce
Nesty
in this one. This hot blonde will try anything once, and is into getting off through any means necessary. She's so responsive when her lover licks her anus, and even more so when she's riding him with her back arched and her breath coming in soft sweet moans.
We will release Wrapped Up In You on Friday, April 28. Don't miss out on this hot new addition to Nubile Films and her hardcore debut!