Blog Categories
Falling For You, Thursday 4/13
Posted - April 10, 2017
1 Comment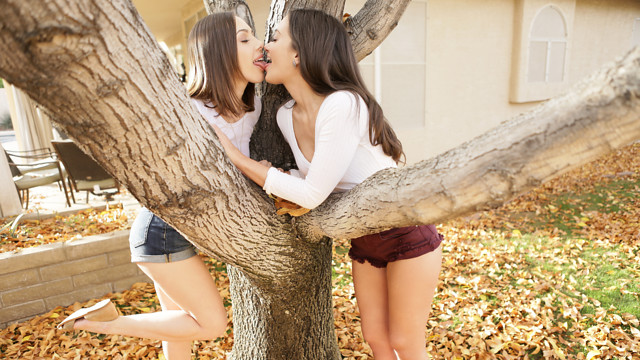 Falling in love has never been so sensual as it is in Falling For You, our next upcoming film.
After playing in the leaves, Jenna Sativa and Gia Paige take things inside to play in a different sort of way. Soon these two are going to town with their warm tongues, soft lips, and magical fingers. I can't get enough of watching these two brunette babes 69 with each other, but my favorite part is watching Jenna rise up above Gia's mouth to take those last few moments of sheer delight.
Falling For You is scheduled to be released on Thursday, April 13. Join two of the hottest brunettes around as they discover how much fun the other can be.