Blog Categories
Sensual Passion, Friday 4/7
Posted - April 4, 2017
1 Comment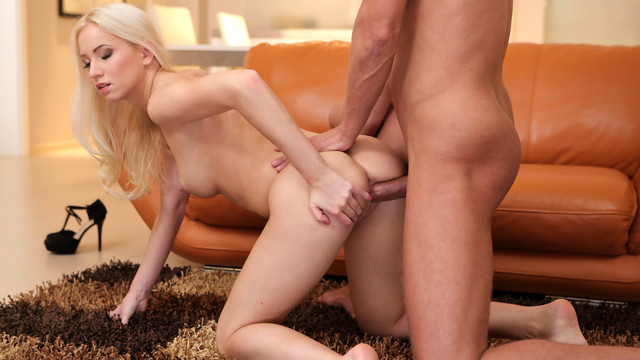 There's no denying the lust that Kiara Lord feels for her beau in Sensual Passion, our next upcoming film.
These two lovers take advantage of every position they can as they go at it until they're both finally satisfied. I love the way Kiara throws her head back in passion as her man fucks her while spooning behind her. My favorite part, though, is the way she rides her guy's fuck stick with long titty-bouncing strokes that are clearly amazing for both of them.
We will release Sensual Passion on Friday, April 7. Get your weekend off to the right start by checking out one of our most popular blonde babes!