Blog Categories
Office Rumors, Sunday 3/26
Posted - March 23, 2017
1 Comment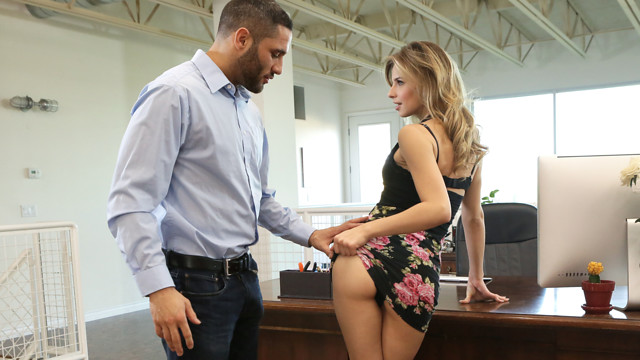 If you had a secretary as hot and willing as Jillian Janson, you'd want to screw her silly. That's just what happens in Office Rumors, our next upcoming film.
Jillian is certainly into her boss. Their chemistry is out of this world as they come together with plenty of pussy feasting to enjoy. Hands down my favorite part of this one is the long moan of total ecstasy that Jillian makes as she cums so hard that she squirts everywhere. You'll have to see it to believe it!
Office Rumors is scheduled to be released on Sunday, March 26. Don't miss out on this hot new hardcore film with one of our most popular models!