True Love, Wednesday 3/29
Posted - March 26, 2017
2 Comments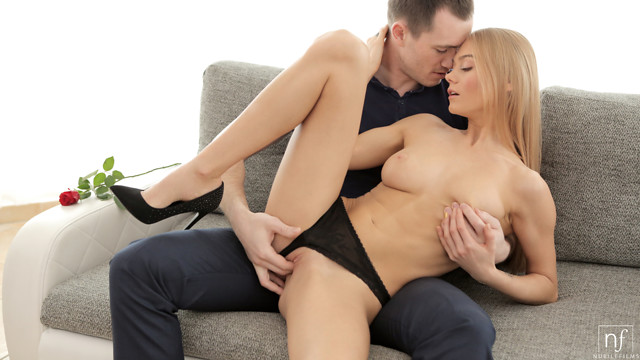 Back again to prove that marriage is hot and passionate, Nancy A. proves that she is a true star in True Love, our next upcoming film.
I love the passion between Nancy and her love. It's really hard to pick a favorite part of this film, but if I had to choose just one bit I would say that it's the way Nancy sucks her lover off. Her small sounds of excitement as she sucks in as much of her man's dick as possible are so arousing. A close second would definitely be the way she moans in excitement as her lover carefully puts his hands around her neck.
True Love will be available in our members area on Wednesday, March 29. Don't forget to check back then to enjoy this sweet and sexy hardcore film.